Cultural lecture "Fascinated by the beauty of the earth" at Asahi Culture Center
Jin Akino has photographed a variety of natural beauty in the United States, China, Central Asia, and Japan.
Those experiences brought a change to his own perspective towards nature.
Majestic and delicate and magical scene produced by the activities of the earth …
Through a number of works, Jin Akino will focus on episodes at the time of shooting, attitude facing nature as a photographer.
Photographs from Paria Canyon in Arizona, Xinjiang in China, Kirgyzstan, Japan…
December 2nd (Sat) 18:30-20:00
Asahi Culture Center (Yokohama)
Asahi Newspaper on September 26th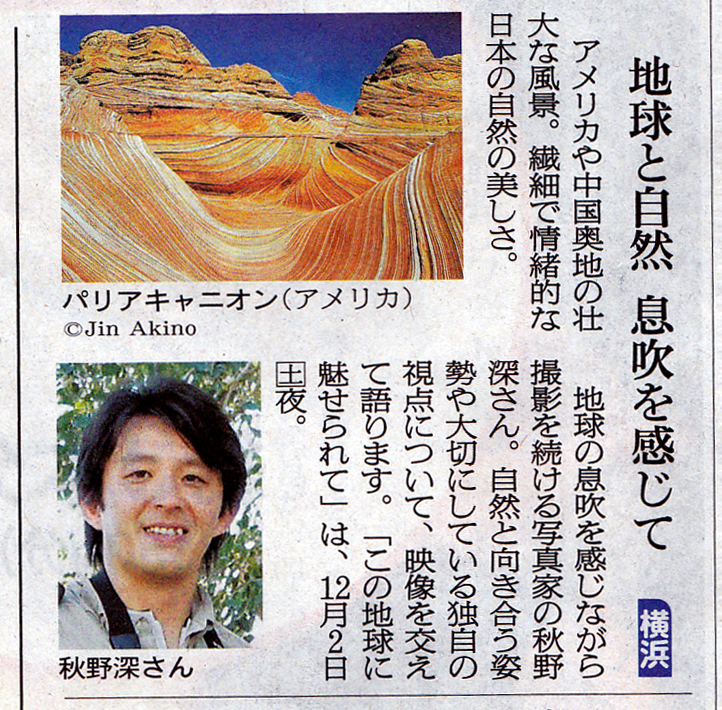 Related Posts