Jin Akino Photography Exhibition "Nature and Design in Silk Road – Xinjiang Uygur and Iran"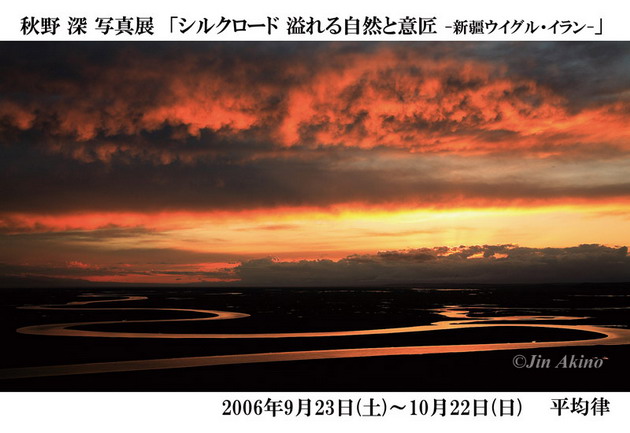 The magnificent scale nature spreading in the Xinjiang Uygur Autonomous Region in the deepest part of China.
A beautiful mosque in various places including Isfahan in the ancient city of Iran.
Jin Akino's Photoworks of nature and architectures coloring Silk Road.
at Hekinritsu ( Meguro, Tokyo )
September 23rd – October 22nd
Related Posts