Almaty to Bishkek | Kazakhstan-Kyrgyzstan Border (Kordai) | overland
There is direct international transportation between Almaty and Bishkek.
Kordai is the busy border with local people, but the security check is efficient and not stressful.
---
Travel Season : July, October in 2016
Route : Sairan Bus Terminal (Almaty) >> Kordai Border >> Zapadnyi Bus Terminal (Bishkek)
Total Cost : 1,500 Kazakhstan Tenge
Total Hours : about 5 hours incl. rest
---
Sairan is a long-distance bus station located on the northwest of Almaty.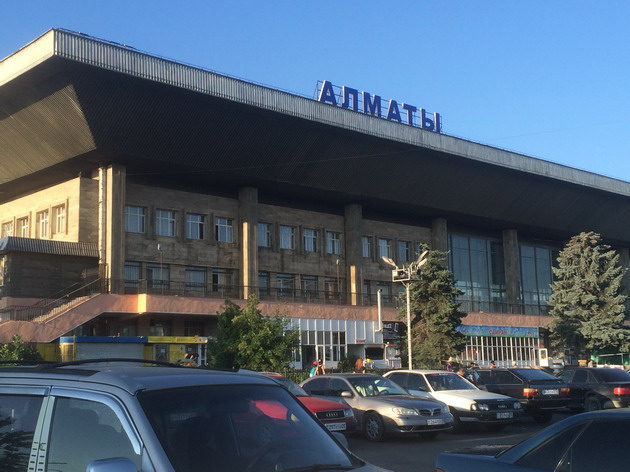 You can find a ticket office with a big sign "БИШКЕК" (Bishkek) at the back of the right side of 1F.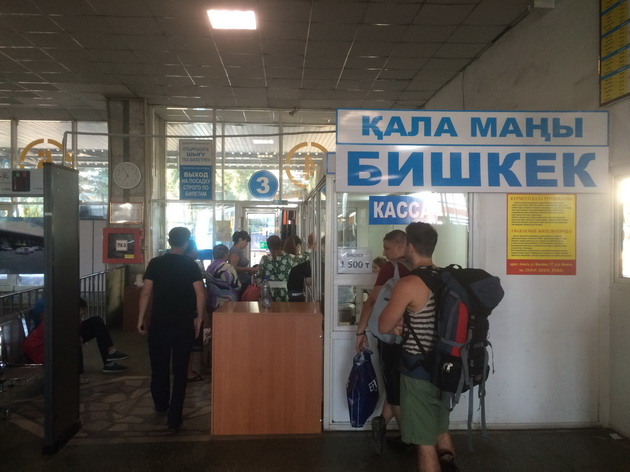 20-seater van, "Sprinter" by Mercedes-Benz will run with full capacity.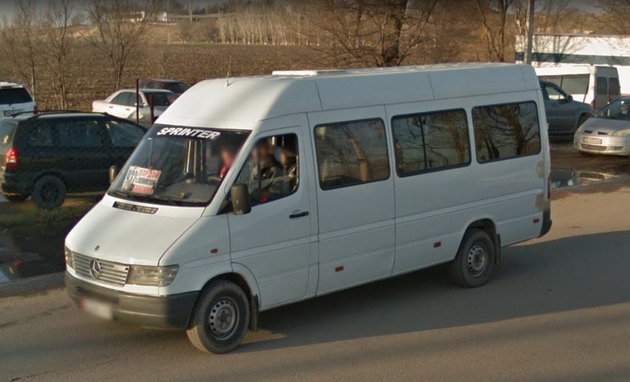 it will take about 3 hours to Kordai border.
During the day, you probably have to get off and walk with your luggage to the border because of the heavy traffic to the border gate.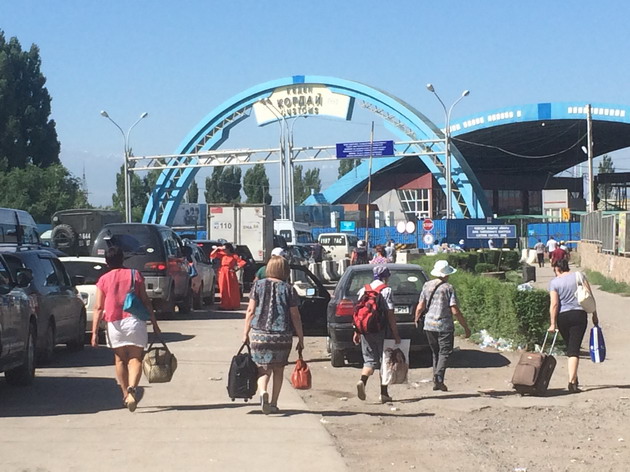 Departure for Kazakhstan is easy. You just need a stamp on your passport.
Just cross the bridge over a border river and enter Kyrgyzstan.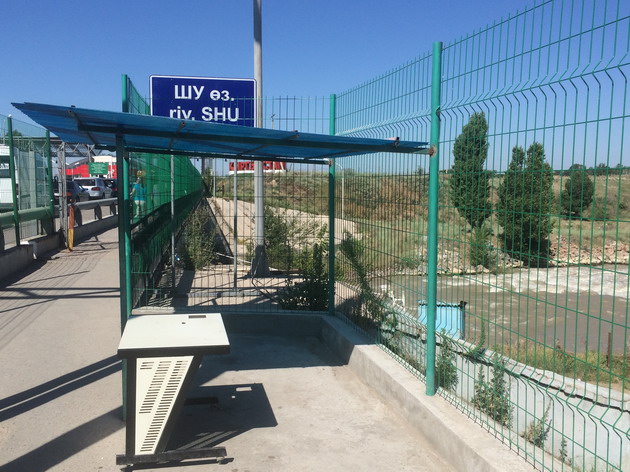 Immigration procedures to Kyrgyzstan is also simple. You just have to hand your passport to customs officers and they take it to the room inside to put entry stamp.
Without any serious security check, you can walk into Kyrgyzstan and keep going about 300m.
You will find the building and "ЖКК" with a red roof for border checkpoint.
You can wait for your van from Almaty around there.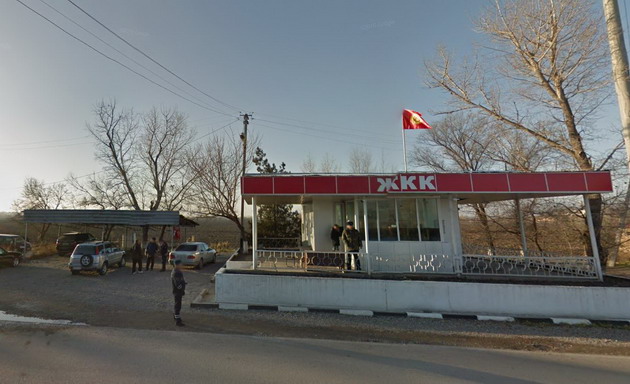 Unfortunately the van you got on in Bishkek will not come right away because of the traffic jam on Kazakhstan side and time-consuming check for vehicles.
Shared taxi is your another choice if you are in a hurry to Bishkek. Actually some local people do so.
Even when you have time, you don't have to wait for the van of the driver you came along from Almaty. You can jump onto the same type of van which is going from Almaty to Bishkek.
That way of transfer seems to be common among local people on Kordai border. You don't need to make any extra payment to a new driver.
It will take about 40 min. from the border to Zapadnyi Bus Terminal (Bishkek) and must take longer in the rush‐hour traffic.
Related Posts