Event for Landscape Plan "Photo Walk Kamate" in Masuda city, Shimane
Masuda city, Shimane held landscape fieldwork lectures in 5 districts in the city for 3 years until last year.
This year the event for landscape plan will be held in the Kamate area on the coast of the Sea of ​​Japan entitled "Photo Walk Kamate".
The photos taken by the participants will be displayed on the map, and they will communicate with each other about the scenery they are interested in.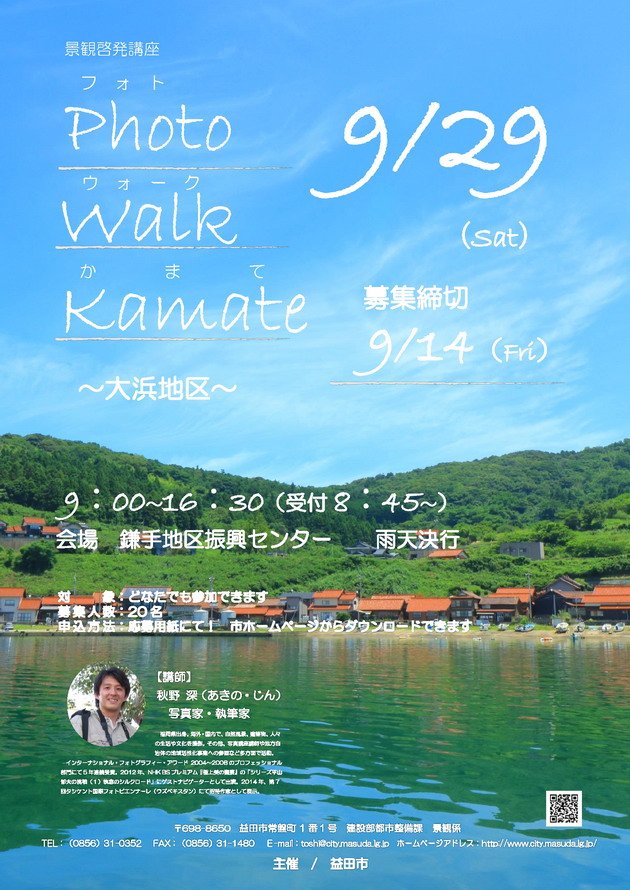 <<< Event Report >>>
The following is the report of the event.
You can see the created map that the participant wrote along with the photos of the feature of the landscape.
http://www.jinakino.com/news/20180929PhotoWalkKamate.pdf
Related Posts