Jin Akino Photo Exhibition "Choukai sansui"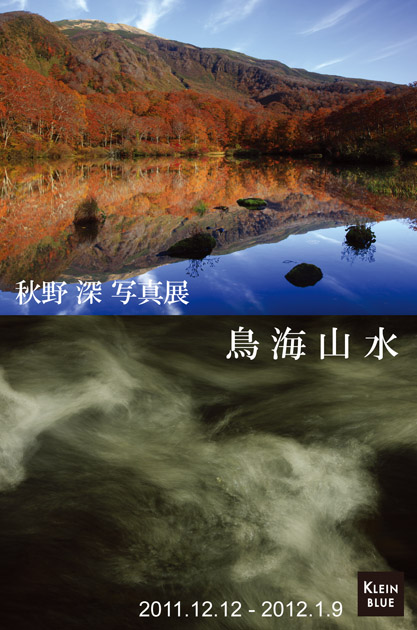 Great Mt. Chokai in Tohoku expands its mountain foot from Yamagata to Akita.
Located in the coastal part of the Japan Sea and boasting an altitude of 2236 m, Mt. Chokai has nurtured rich and varied nature.
Jin Akino's photoworks focusing on … scenery produced by snow melting water and spring water produced by Chokai Mountain where beauty is loved and enriched people's lives.
Shooting Places : Sakata (Yamagata), Yuza (Yamagata), Nikaho (Akita), Yurihonjo (Akita)
Dec 12th, 2011 – Jan 9th, 2012
at Kleinblue – Gallery & Cafe bar (Chiyoda, Tokyo, Japan)
Supported by :
Sakata Tourism and Products Association
Yuza Chokai Tourist Association
おいしい山形プラザ
Nikaho City Tourism Association
Related Posts