Jin Akino's Photography Exhibition & Talk Show at World Heritage · Tomioka Silk Mill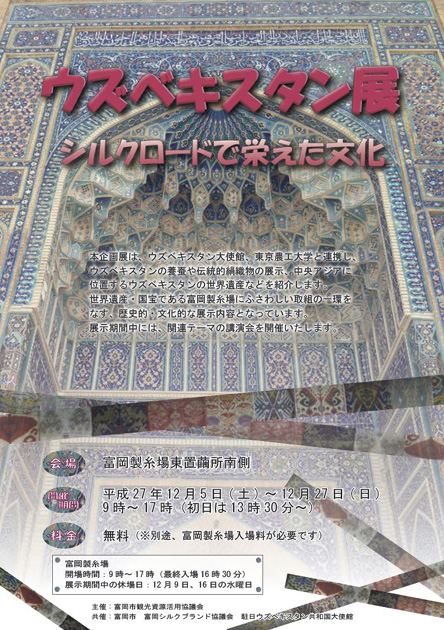 Tomioka Sill Mill Special Event : Uzbekistan Exhibition – Culture flourished by Silk Road –
Dec 5th, 2015 – Jan 17th, 2016 (9:00-17:00)
Tomioka Silk mill in Gunma, Japan and Uzbekistan in Central Asia … Both cultures flourished by silk (sericulture), both of which are also known for the existence of historical world heritage.
As part of the event, Jin Akino photo exhibition "Architectural beauty full of 4 world heritage sites in Uzbekistan" will be held during the exhibition. 11 framed photos and 14 paneled photos
from Samarkand, Bukhara, Khiva, Shakhrisabz will be displayed.
In addition, photos taken at the local silk factory (ten paneled photos) to show the process from the silkworm to silk can also be exhibited.
Talkshow : Attractions of Uzbekistan through the eye of photographer
Dec 12th, 2015 (13:30-14:30)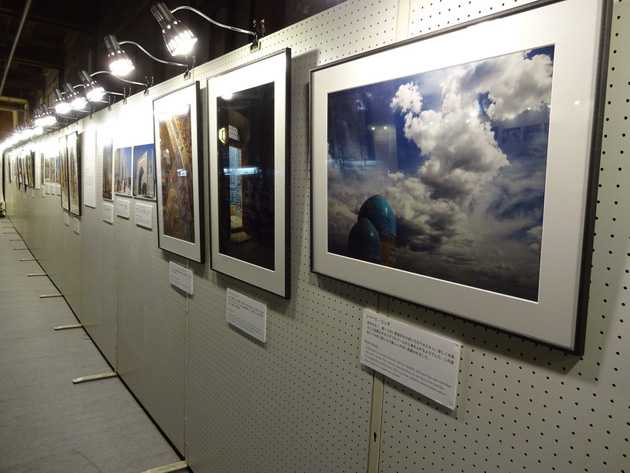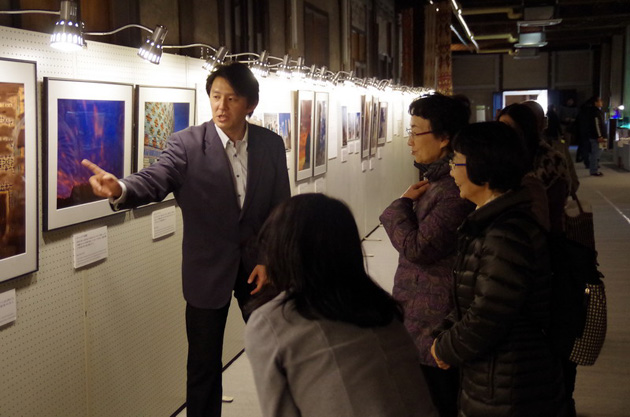 Related Posts