Contribution to the local newspaper in Samarkand, Uzbekistan for Nauruz
The Persian calendar has a holiday called Nauruz, which celebrates the arrival of spring on the vernal day of March.
This day is a public holiday in Uzbekistan in Central Asia, and various events are held all over the country.

The message of Nauruz's congratulation from Jin Akino, which was contributed to the local newspaper "Samarkandskiy Vestnik" in the old city of Samarkand, has been posted.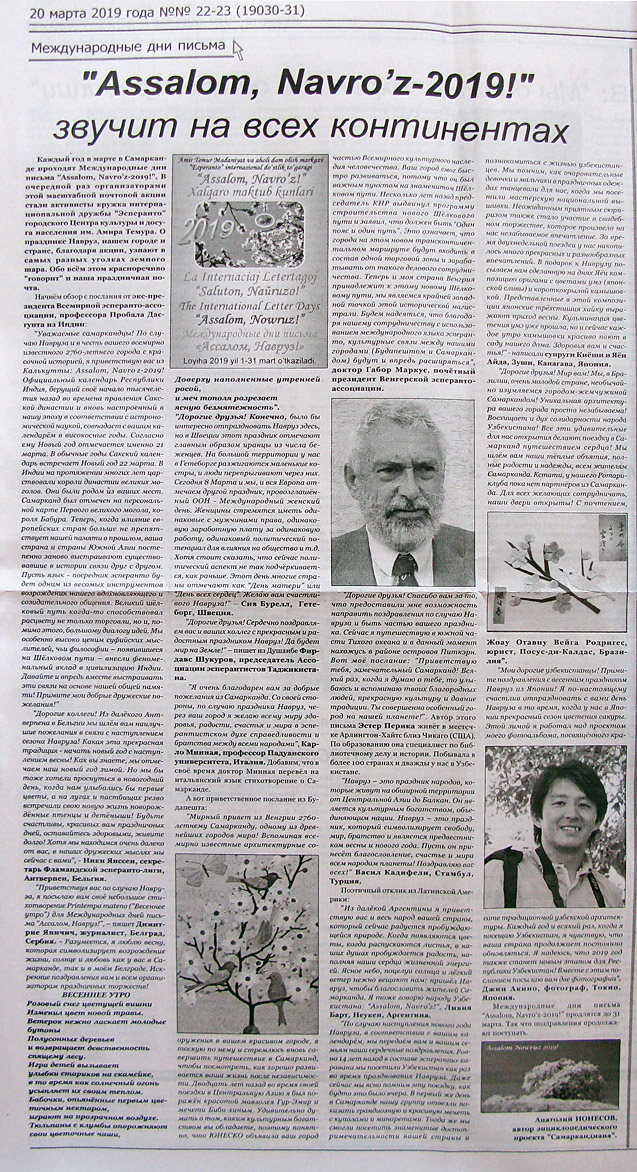 An article with the same content was also published in the local newspaper Lady Weekly.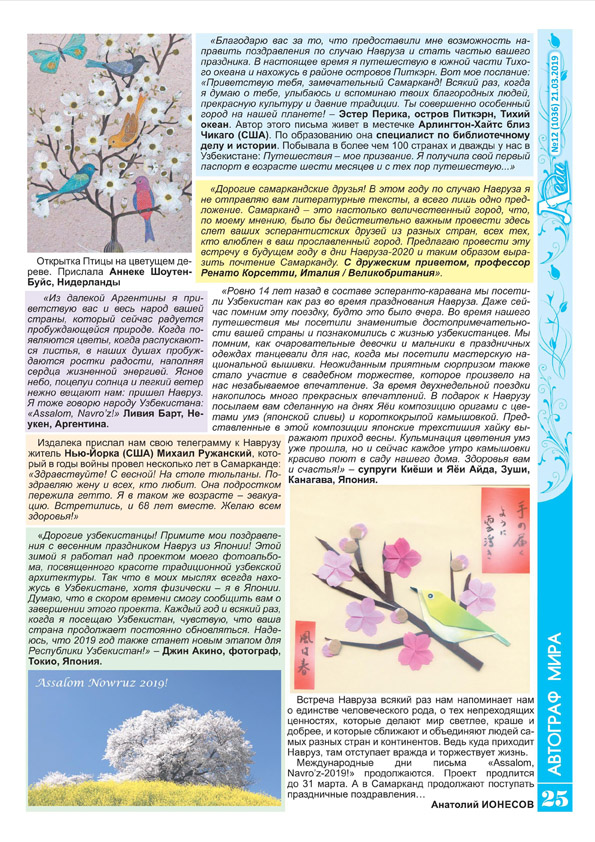 Related Posts