Khiva | Muhammad Aminkhan Minaret
General Information
It has the unique form and the symbolic presence of Khiva.
The general name is also referred to as "Karta minar (minare)" in the guidebook, but the official name is Muhammad Aminkhan Minaret.
Although the construction began as the tallest minaret in Central Asia, the plan was suspended on the way as Muhammad Aminkhan died in war in 1855. The height is 26m.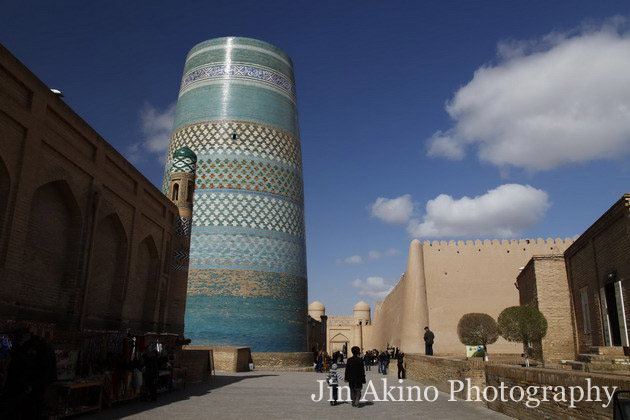 ---
Page in the photobook "TRADITIONAL MOMENT IN UZBEKISTAN"
P52-53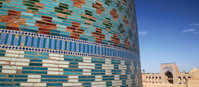 ---
Map of Khiva
#3 in Map : Muhammad Aminkhan Minaret