Bukhara | Kalon Mosque, Kalon Minaret
General Information
"Kalon" means "big" in Tajik language, and as the name suggests, it is a huge mosque that more than 10,000 people can pray at a time.
The mosque was originally built by the Arabs in 795 and the present building was built during the Shaybanid Dynasty period in 1514, and then rebuilt.
The corridor around the courtyard is outstanding and it was made of 208 pillars and 288 round roofs.
Kalon Minaret is 46m high and is a symbolic tower of Bukhara. It was also an important landmark for caravans traveling in the desert around Bukhara.
The minaret was built in the Kara-Khanid Khanate in 1127.
The entire tower is covered with baked bricks and only the 105 steps of spiral staircases inside are wooden.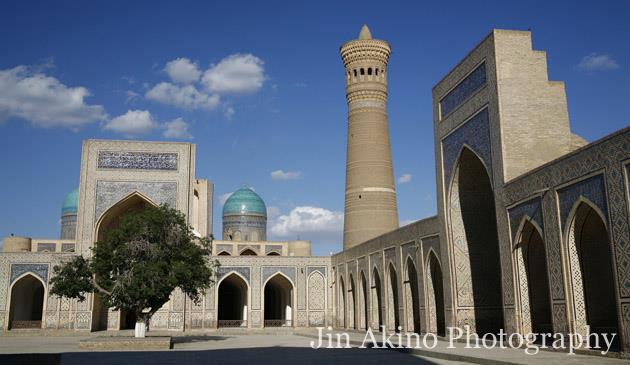 ---
Page in the photobook "TRADITIONAL MOMENT IN UZBEKISTAN"
P29

P30-31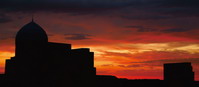 P32

P33

---
Map of Bukhara
#1 in Map : Kalon Mosque
#2 in Map : Kalon Minaret