Khiva | Islam Khodja Minaret
General Information
Islam Hoja was the minister at the end of Khiva Khan.
Under the protection of the imperial Russia, he did not stick to Islamic culture and at that time radical reforms such as the construction of a school system and a hospital, which followed the system of the Europe he visited and learned, contributed to the modernization of Khiva. However, he was disliked by the conservatives and was assassinated in 1913.
The minaret is the tallest in Khiva (45m). It was built in 1910 with Islam Hoja Madrasa and they are the newest Minaret and Madrasa in Khiva.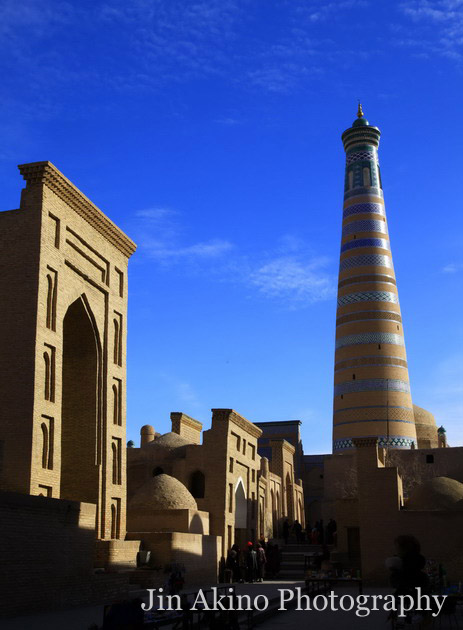 ---
Page in the photobook "TRADITIONAL MOMENT IN UZBEKISTAN"
P60

---
Map of Khiva
#8 in Map : Islam Khodja Minaret