Samarkand | Guri Amir Mausoleum
General Information
Guri Amir means "Tomb of the ruler".
The location is about 10 minutes walk to the southeast from Registan Square.
A mausoleum where Timur and his sons are buried.
It was originally built in 1404 by Timur's order for his dead grandson, Muhammad Sultan, but Timur himself, who died in the next year following the completion, was also buried here.
The center is the black tombstone of Timur, and the tombstones of Ulugbek, Timur's son and grandson are lined around.
The actual fort is in the basement, and the 1F tombstone is located directly above the fort, and this style can also be found in other historical sites in Uzbekistan.
In 1941 the Soviet Union's research institute opened the fort, and from the skeleton of the body, it was confirmed that Timur was handicapped on his right foot.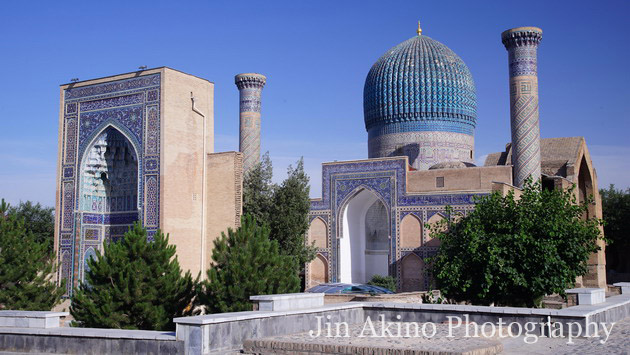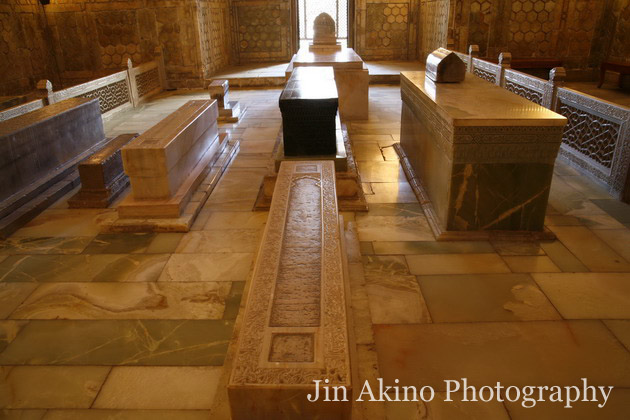 TombstoneS on 1F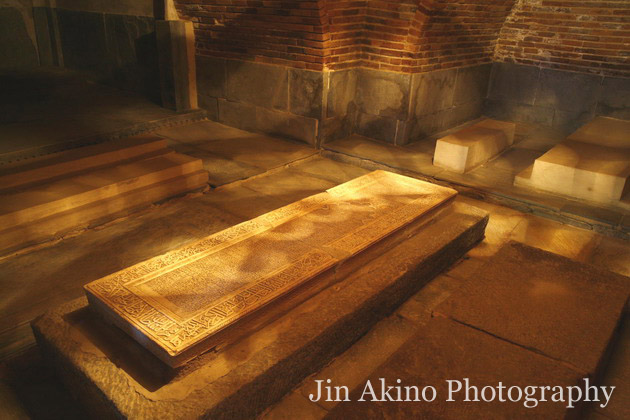 Forts in the basement
---
Page in the photobook "TRADITIONAL MOMENT IN UZBEKISTAN"
P20

P21

---
Map of Samarkand
#4 in Map : Guri Amir Mausoleum