Bukhara | Ark Citadel
General Information
"Ark" means "Citadel" and was used as a residence of the Bukhara monarchs from the ancient Bukhara era to the early 20th century.
Most of the citadel was destroyed by the invasion of the Mongol empire, and the archetype of the present Ark was built during the Manghit Dynasty of the 18th century, Bukhara Khan.
After that, the Bukhara Khan nation was destroyed by the attack of the Soviet army in 1920. In fact, 70-80% of the castle collapsed. The existing ones are only a few that have been refurbished thereafter.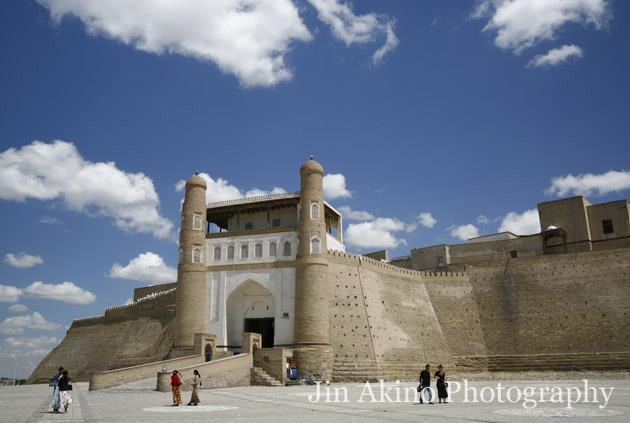 ---
Page in the photobook "TRADITIONAL MOMENT IN UZBEKISTAN"
P38

P39

---
Map of Bukhara
#5 in Map : Ark Citadel