Bukhara | Bolo Hauz Mosque
General Information
It was built in 1712 near Ark citadel as a mosque dedicated to the royal family.
The 20 walnut wood columns lined up and 12m column is the longest in the Central Asian mosque.
The colorfully decorated high ceiling is called the Ivan (terrace) style and is rare in Bukhara area.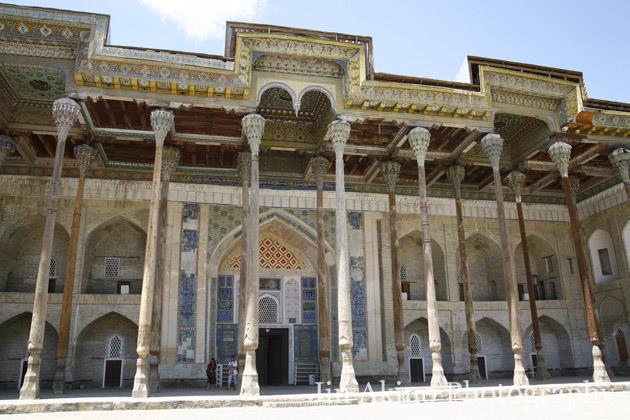 ---
Page in the photobook "TRADITIONAL MOMENT IN UZBEKISTAN"
P37

---
Map of Bukhara
#6 in Map : Bolo Hauz Mosque