E-book "Hajimete no Iran Kikou" on Amazon Kindle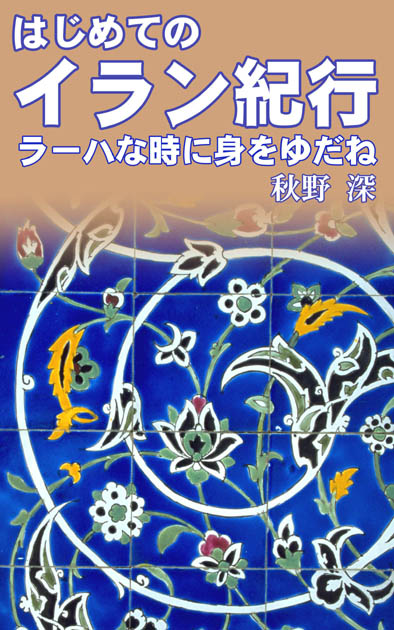 Jin Akino's grand prize work (The 1st Bungaku Melma! | New Face Award) was published as an E-book on Amazon Kindle as a revised edition of "My toughts in Iran" on-demand publication (currently unsold) in 2002.
Hajimete no Iran Kikou by Jin Akino (300 yen)
A religious Muslim, a less religious Muslim, a person who wants to live freely, a person who wants to change his life, a 103-year old man, a person who wants to go to Japan, a wealthy person … It was a solo travel where the encounter of with the vairous people in Iran continues.
What was the fresh surprise of the author who visited Iran for the first time?
Religion, War, Revolution, Marriage, Romance, Liquor… What was the daily life of the Iranian people the author saw in contact with people?
A traveling memorial work full of presence that spells out them. 25 photos posted.
Related Posts