Khiva | Juma Mosque
General Information
The first mosque was built in the 10th century and the current mosque is in the 18th century.
Inside of the mosque, there are more than 200 wooden columns with 3.15m intervals, one by one with different sculptures.
Two of them were made before the 10th century, and four were made in the 10th to 11th centuries.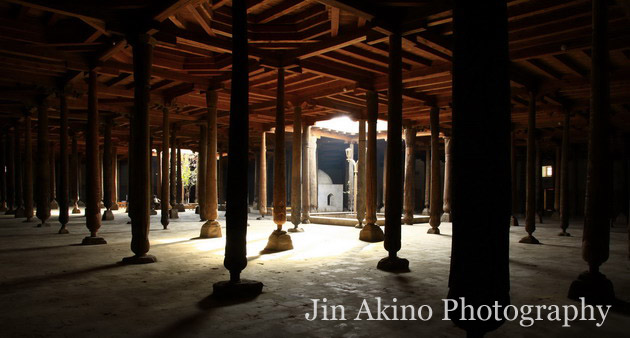 ---
Page in the photobook "TRADITIONAL MOMENT IN UZBEKISTAN"
P54

P55

---
Map of Khiva
#4 in Map : Juma Mosque