Bukhara | Ismail Samaniy Mausoleum
General Information
The oldest Islamic architecture in Central Asia.
It is a mausoleum of the second generation of the Iranian Samanid Empire, Ismail and is said to have been built in 892-94.
It is said that the four sub-domes around the main dome and the four arches on the side follow the architectural style of Zoroastrian temple during the Sassanid Persian era.
The outer wall of the intricately stacked baked bricks was designed by calculating that the shading changes depending on the sunlight.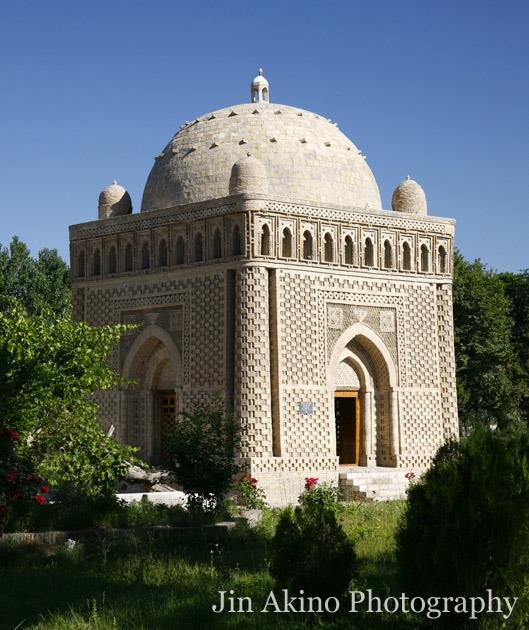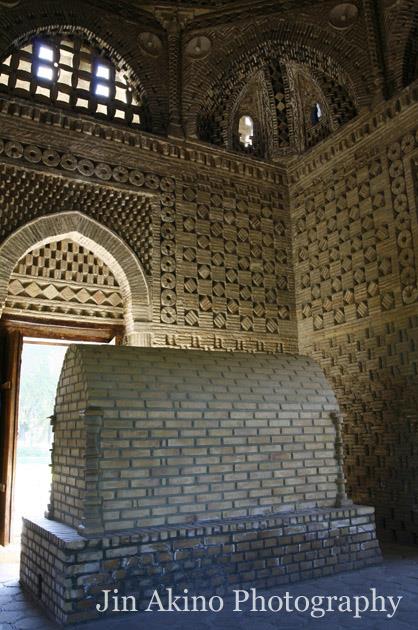 ---
Page in the photobook "TRADITIONAL MOMENT IN UZBEKISTAN"
P40

P41

---
Map of Bukhara
#7 in Map : Ismail Samaniy Mausoleum