Shakhrisabz | Kok-Gumbaz Mosque, Dorut-Tilovat complex
General Information
An architectural complex consisting of a mosque and two mausoleums (15c).
Dorut-Tilovat is the name of Medresse, which was originally built during the Ulugbek era.
Kok-Gumbaz Mosque
The Friday mosque built in 1437 by the order of Ulugbek.
Gumbazi Sayidan Mausoleum
This mausoleum was built by Ulugbek for his offspring. There is a tradition that if you drink the water in the hollow of the tombstone you will get rid of the disease.
Sheikh Shamsiddin Kulal Mausoleum
The mausoleum of Amir Timur's father Talgai and his leader, Sheikh Shamsiddin Kulal. Built in 1438.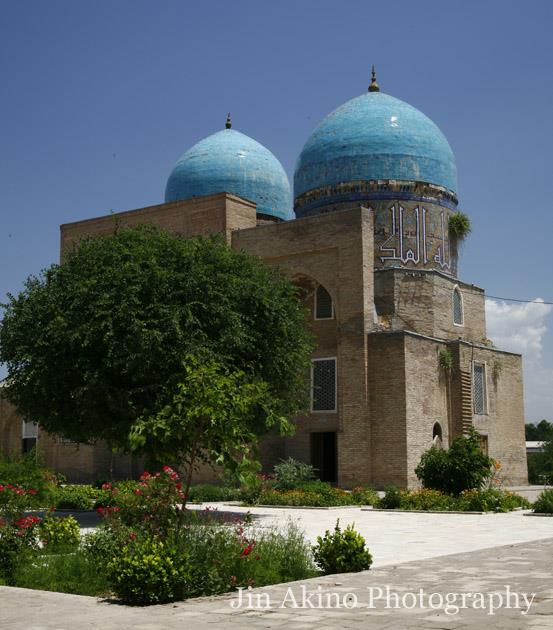 ---
Page in the photobook "TRADITIONAL MOMENT IN UZBEKISTAN"
P25

P26

---
Map of Shakhrisabz
#2 in Map : Kok-Gumbaz Mosque
#3 in Map : Dorut-Tilovat complex