Shakhrisabz | Dorus-Saodat complex
General Information
The architectural complex consisting of a mosque of the locals, a mausoleum built by Timur, and a basement where he was supposed to be buried.
Hazrati Imam Mosque
It was built in the 19th century and locals still visit for praying. There is a legend that 8th century Muslim saint was buried.
Jehangir Mausoleum
A huge mausoleum of 27 meters high was built by Amir Timur for his son who was killed in war.
Amir Timur hoped to be buried in his birthplace, Shakhrisabz, but in fact he was buried in Gri Amir, Samarkand. A marble casket that he wanted to enter is left in the basement.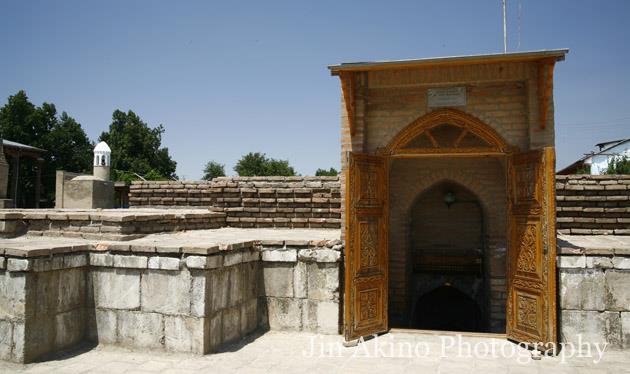 ---
Page in the photobook "TRADITIONAL MOMENT IN UZBEKISTAN"
P27

---
Map of Shakhrisabz
#4 in Map : Dorus-Saodat complex