Samarkand | Bibi Khanum Mosque
General Information
The largest mosque in Central Asia, about a 10-minute walk northeast along Tashkent Avenue from Registan Square.
Next to the area is the Siab (Shiov) Bazaar, also known as the kitchen of the Samarkand.
The Construction began in 1399 by the order of the Timur after his returning from the Indian expedition, and was completed in 1404.
It consists of a grand mosque and two small mosques, and in the center of the courtyard there is a marble reading platform called Lauhi (a platform for placing books).
It is said that it was built during the 15th century of Ulugbek as a platform to place Ottoman Quran, the world's oldest Quran.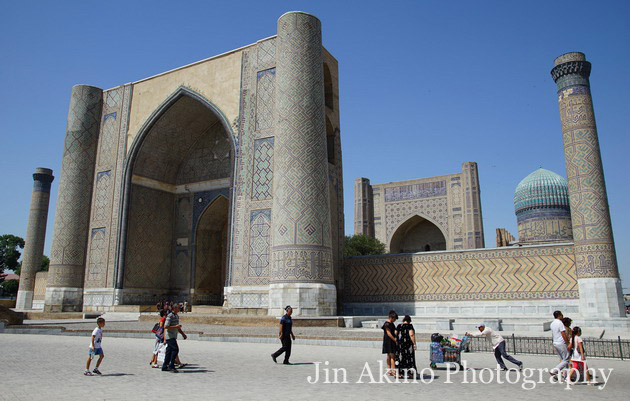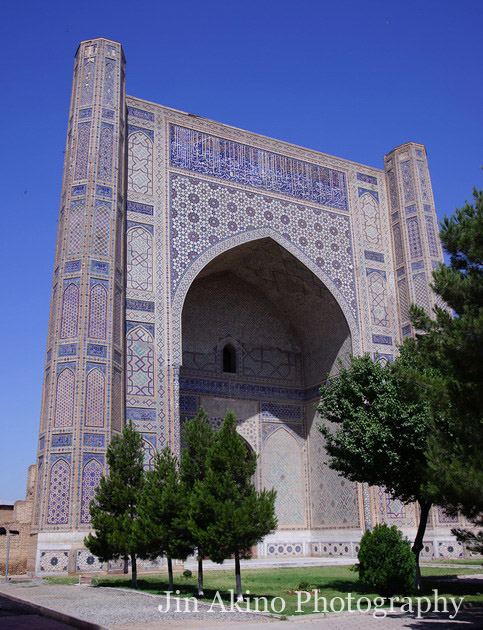 Grand Mosque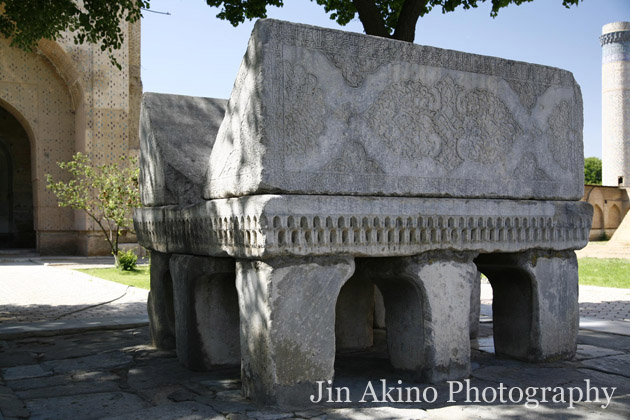 Lauhi (a platform for placing books)
---
Page in the photobook "TRADITIONAL MOMENT IN UZBEKISTAN"
P18

P19

---
Map of Samarkand
#3 in Map : Bibi Khanum Mosque